How to practice self-care during quarantine
During this time of uncertainty, it is more than necessary to practice self-care. We are all so over-exposed to the news and current happenings that we forget how adversely it is affecting our overall health. This is the time that you know yourself and your needs.
As we are staying at home, it becomes quite natural to get engaged in current talks which at times lead to anxiety. We are all facing challenges at a different pace and rate hence it is furthermore important to be kind to yourself, to show compassion. Sometimes you may feel lost or think this whole scenario as a dream or unnatural. But understand this, it is okay to take a break and prioritize self-care.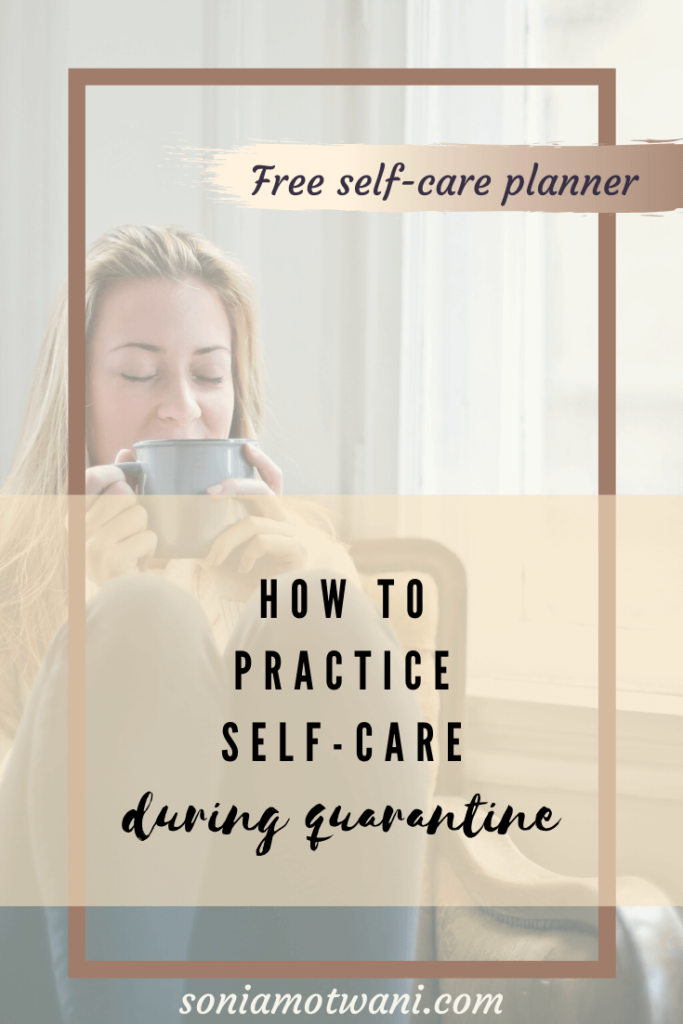 This is the crucial time where you should focus on your physical, emotional and mental health. I had been struggling with emotional health lately and hence started following some tips that I will be talking about in this post.
Just a reminder – You are not alone.
I have separated this post into three categories viz physical, emotional and mental.
Grab my exclusive Self-care planner for free and work on your mind, body, and soul.
Error: Contact form not found.
How to practice self-care during quarantine:

Physical self-care:
1. Timely exercise
Moving your body or having some sort of exercise helps in blood regulation and also increases stamina. Don't become a couch potato during the quarantine but try out some new home workouts. There are plenty of YouTube videos and people going LIVE on Instagram to have some group workout.
Try Zumba or aerobics if you are more aligned to dance. I definitely miss my workout classes but I try following the same schedule as we used to follow pre-lockdown.
You can grab this detailed and super adorable digital self-care planner for 2020.
Here is the Youtube link of Zumba dance.
Having a daily practice of 5 Surya- Namaskars helps the body posture + keeps you sane. I follow some Zumba dances followed by few pranayamas. Overall, it takes 30-45 mins to get my body moving and it makes me feel super energetic for the rest of the day.

2. Eat healthily
I will be super honest here as I know we are all missing junk food and trying to recreate the same at home. I too am easily lured to the idea of having pizza or pasta one day or another but we need to practice some self-control here. 
There is no harm in having fast food once a while. However, having an unhealthy meal plan not only spoils physical health but also gives some major mood swings. Refrain from having too much of those and try to switch to some healthy + tasty meal plan.
I have this routine of having beetroot smoothie that boosts my immune system, Try it out yourself. 
3. Go for a walk ( but maintain social distance)
I get it, we get frustrated being inside for the whole day. It is always great to take a walk in nature, maybe in your backyard or society garden. But see that you are maintaining proper social distance. I love sitting on the terrace and walking around. It gives me peace and freshens my mood.
Nature is the greatest healer. Looking at the sky brings me solace and makes me believe that someone above is always guiding me.
Emotional Self-care:
1. Gratitude journaling
Recently, I conducted a mental wellness challenge o Instagram and kept the theme of a day as Gratitude journaling. I was so amazed by the response. It is quite easy to go back to the whirl of complaints and end up being so negative about everything happening around.
Take a moment today and appreciate all that you have. We tend to focus on everything that we don't have enough instead of utilizing our energies to be thankful for how truly blessed we are.
I use this workbook, 'Journey through Journaling' to heal my inner child and bring peace. The BEST thing about this workbook is that it has over 260 prompts organized by different themes.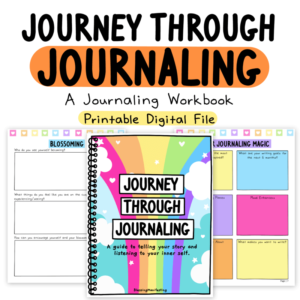 Try following a no complaint day and write down three things you are grateful for. You can also write a little note of thanks to yourself or your loved ones. Such a kind gesture to feel loved.
Here is a detailed post on morning pages and how they help me during anxiety.
2. Practice emotional boundaries
How many times did you say 'YES' when you actually meant 'No'? It was hard for me initially to deny someone for even a simple party. I always felt like I was making some or other excuses but the real thing was I wanted to say NO.
I get it, sometimes it's hard but we need to practice and have our own boundaries. It's a crucial part of emotional self-care and now being in quarantine, it is much more essential and needed.
3. Get Help
You may at times feel awkward to ask for help but it is totally okay. We all need help sometimes and it is alright. Consider yourself a human who is allowed to ask for help and be a little kind towards yourself. There is no shame in asking for any sort of help and it definitely doesn't make you look weak. So refrain from having such thoughts and as for help whenever needed.
Mental self-care
1. Practice mindfulness
Being mindful is as simple as being awake but it takes enough time and continuous efforts to practice mindfulness. You can start practicing it in daily routine by being totally present in the work you are doing. Even if the task is of having lunch, be fully present while eating. Pay attention to the taste, color, smell and the feel of the food.
Be aware and awake completely. This will reduce the bombardment of thoughts and will give you peace.
This course of MINDFULNESS is free from mindful.org for April 2020.
2. Self-talk
How often are we grabbed into negative self-talk? The way you talk to yourself matters the most because it creates a long-lasting effect on our minds. Stop degrading yourself and making yourself feel worthless. This is where you need to learn to be kind and stop being hard on yourself. Let's practice self-care during quarantine by positive self-talk.
Our thoughts reflect our intentions and also affects our actions. You cannot expect the world to be kind when you fail to do that for yourself.
Write yourself a positive loving note, talk about the things you love in yourself, sit in peace alone and experience the beauty of this human creation.
3. Be creative
There is no doubt in how creativity boosts our minds and this can be the beautiful act of self-care during the quarantine. Due to lockdown, as we are at home with plenty of time on hand, let's use this to create the stuff we always wanted. There is no compulsion for it to be beautiful or upon a mark.
Art is never meant to be perfect, it is meant to make you feel.
Create a bujo or DIY project or doodle things. Pick up a pen or a brush and see the wonders your mind does.
In uncertain times, we all stand together but it indeed is much more essential to stand for yourself and value your being.
Grab my self-care planner and work on your mind, body, and soul.
Error: Contact form not found.
Do let me know in comments how are you taking care of yourself during the quarantine.