Your Ultimate guide to morning pages and how it changed my mindset
I decided to start writing my daily morning pages a month ago and to keep myself accountable, I posted my morning pages photos on my Instagram stories. As I began posting more often, I started receiving DMs from my readers and people from different countries as to what exactly are these pages and what do I write daily in them. Here is your ultimate guide to the morning pages.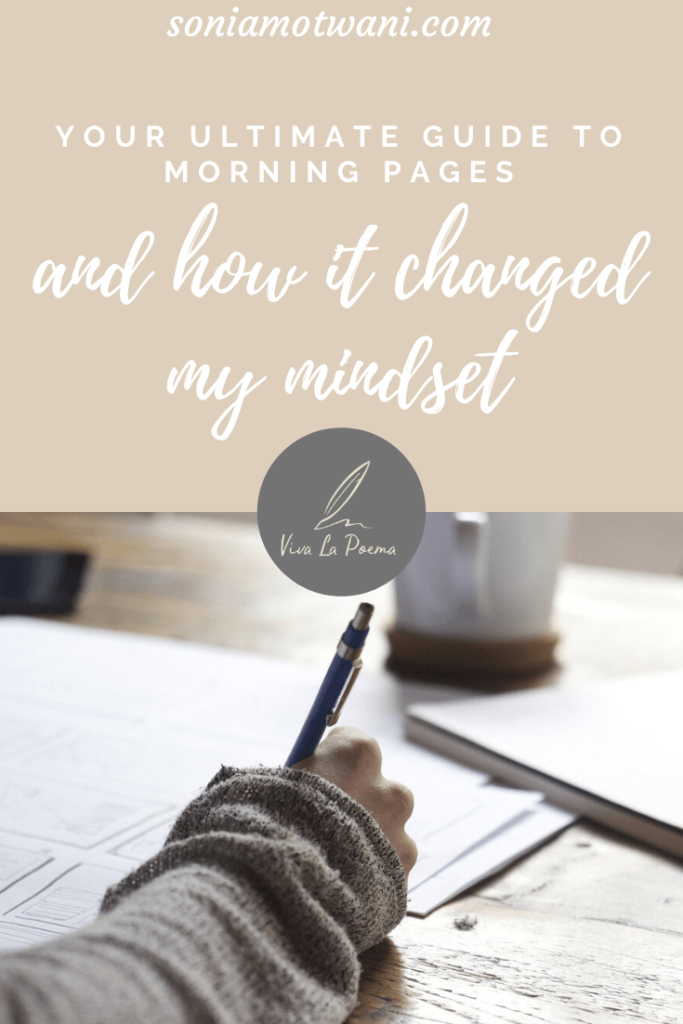 I decided to write a full-length detailed post on how I started my morning pages, what I write in them and how this practice has changed my mindset.
The whole idea of morning pages started with the book Artist's Way by Julia Cameron. In her book, she emphasizes a lot on morning pages and its benefits. As this book is worldwide known for its life-changing exercises for artists, I thought to have one and started reading weekly.
This book actually is more than what you can actually read. The concepts and the exercises will help you release your artistic block and heal your inner artist.
Earlier in 2019 too, I decided to start with these morning pages but I was never so consistent and used to leave it in middle by giving the random excuses of time and health. However, in December 2019 I firmly decided to write as well as post it daily and it totally changed my perspective making me aware of my own self.
Why did I start writing morning pages?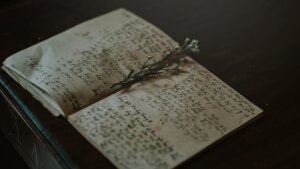 As I mentioned earlier, I wanted to release the creative block and while watching the Ted Talks for writers I stumbled upon this book and decided to practice right away the exercise mentioned.
In the first week itself, the author introduces the benefits and the need of writing morning pages daily.
At first, it didn't feel exciting at all to me and I literally had no idea as though what exactly these people would be writing in the early morning for continuous one hour and in three long pages.
I gave it a try and wrote one on 6th December. While writing, I started feeling connected with myself, I started acknowledging my worries, fears, anxiety, I came to know what is troubling me and what I need to eradicate from my lifestyle to be more healthy: physically as well as mentally. It all started getting clear as if the fog rested and I could see the light again.
What do I write in my morning pages?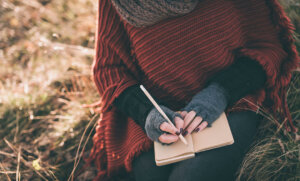 This is the most frequent question that pops up regularly in my inbox and I am extremely happy to see that so many of my readers are finding this helpful and are ready to dig into it.
I start my pages with my current feelings; for example Today I am feeling tensed or worried or happy and excited or Xyz just to be clear of what actually is my current state of mind and then I radically dive into the reasons if I am not feeling the way I should be i-e why I am not happy or what is blocking my creativity or why I am not able to do Xyz that I set my mind to.
Then I start pondering over my To-Do list and making sure that the list reflects my daily intentions. Some days are really hard when I feel so much resistance to writing these pages because I clearly don't wish to acknowledge my feelings and help myself to get out of that trap.
On such days, I pamper myself and sometimes strictly instruct to write and post it on my stories, I remind myself that it isn't only for me but also for thousands of my readers who are daily watching my stories.
I sort out my priorities and plan my day and when everything seems out of my control, I leave it to the Universe to guide me and thank God for all the learnings.
I end up my morning pages with some affirmations. In the beginning, I used the affirmations from the book and later made my own.
You can get my Affirmation Sheet from here.
I also list down the things I am grateful for and it brings healing vibes to me.
There is no specific way or any rules or method to write the morning pages. It is just like being your own guide at times and let the pages teach and unravel the hidden treasures in you.
What to do if nothing pops up to write?
I get it. Writing morning pages daily can be a hard task at times and there are times when nothing comes up in my mind and I simply write, ' I don't know what to write, but anyhow I shall write' and then it goes on. At some point, you will find your way and your own unique style. Just be persistent.
You can write your to-do list or your plans, your vision, dreams, goals or just a list of things that you love.
As this is the first week into New Year, I created the journaling prompts that you would find useful while doing your morning pages.
Why should you start writing morning pages?
But I am not an artist or author like you, why do I even need morning pages?
This is the common misconception regarding the morning pages. They aren't designed only for the creatives but for every profession, you can personally think of.
This is a magical tool that will help you to understand yourself and is the first step towards self-awareness.
There are many locked doors around us and many a time the keys to them are hidden within. These pages will help you find those keys and unlock your doors to abundance.
A better business or profession can only be achieved when you bring out the best from yourself and this happens when you get clarity of who you are, who you truly are.
I urge you to do it continuously for at least 15 days every morning to feel the change in shift.
My mailbox is always open if you have any queries regarding the morning pages or any further questions.
Pro Tip:
When at times while writing the morning pages you feel a bit out of pace or don't have that feel to write on these pages, listen to some soothing soulful music.
Being a firm believer of Lord Krishna, I play this Krishna Dhun to relieve me from stress or anxiety that I encounter. Many a time, even when I am unable to sleep, I play this tune and remind myself of the highest power who is always guiding me.
You can play calming tunes of meditation or birds chirping, water flowing and just concentrate on that soulful music and experience the change.
Do let me know if you still have any doubts or want to reach out to me for the morning pages.
Here is my mail address – [email protected]