How to beat Loneliness during self-isolation
This indeed is a difficult time for all of us and I feel you when you say you're lonely. It definitely is extremely tough to beat loneliness especially now – while we are in self-isolation. It can get uncomfortable spending time with yourself during this phase of quarantine but we can surely add some tips to make it a little easy.
Loneliness can be like a dark black hole where you seemingly get pushed hence at times this feeling makes us feel lost. Some of us even face this during normal days and I can totally understand how isolated you must be feeling when we are forced to be alone.
Social distancing and living in quarantine can be challenging even if you are living with someone you adore. But this in no case means that there aren't any ways to beat this wave of isolation.
Being comfortable with yourself is a hard-learned skill that takes the sheer amount of dedication and practice. But before tapping into the solutions, let's get a clear idea regarding being alone, loneliness and solitude.

Difference between being alone, loneliness and solitude
There indeed is always some or other confusion regarding these three terms and hence before diving into the solutions for beating loneliness, we need to get a clear distinction of these three terms.
Being alone is more of a physical thing. It is when you aren't with anyone. Suppose you're working out of your hometown and living there all by yourself without any company, that state is referred to as being alone. While it should be kept in mind that being alone isn't always being unhappy or depressed. Some of us are fond of aloneness while some take it as their poor fate.
Loneliness is a bitter pill. We feel lonely even when we aren't alone. This means suppose you are with your family or with your partner but you just feel left-out or invisible even in their presence, that is where the feeling of being lonely and isolated emerges. Moreover, at times it really feels super challenging to deal with loneliness. You just feel depressed when you don't have some strong soul connection with someone.
Solitude, on the other hand, is the feeling of having peace and joy with your own company. You really don't need anyone to burst the galaxy of happiness within, they can totally be the medium but happiness is a state of mind. You can totally be comfortable with your thoughts and it probably gives you joy when you are all with your own. The feeling of solitude is utterly blissful. However, it requires inner reflection and inner work to reach the level where you are comfortable being with yourself. Solitude means being at peace with your nothingness.
Let's start with the root cause and oops I forgot to tell you, bring your coffee along. It's going to be a long one but I am sure this will really help you.
Wish to check out my favorite coffee mugs?
Why do we feel lonely?
I really don't want to get into technical stuff because here it's more about experiencing emotional loneliness. Since the beginning, we have been tuned into groups and this sense of having a connection is embedded into our system.
Moreover, we consider it a failure if we aren't able to mix with some groups or choose isolation. One of the major reasons is we fail to build a connection with ourselves. If we knew how to spend time in solitude, how to find joy within. we might have never experienced this bitter phase of loneliness.
I know, it is easier said than done. I too feel super lonely at times and try to dive into solitude but sometimes this brain won't shut at all.
However, I have read books and followed some super practical techniques that now help me to feel less lonely and isolated. The main reason according to my observation is that we feel lonely because we fail to accept ourselves. We don't value ourselves much and hence we crave for someone's company.
Now let's dive into beating this so-called beast – 'Loneliness'
Stay calm and just follow through, darling. I got your back and we are going to narrow down all the practical techniques that I am using or used to beat my feeling of being lonely.
1. Shift your mindset
As I stated earlier, this whole game of feeling isolated begins with our thought process. And I am not saying to continuously think you are not lonely. See this feeling of loneliness as a chance of self-improvement, a beautiful opportunity to reflect within and get connected with the truer self.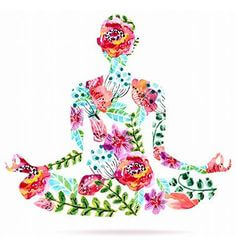 Always remember, we often hit the rock bottom when we are in sheer need of making some breakthrough. Change the angle of your thought and visualize this as the moment of awakening and get re-connected to your inner-self. Sit with yourself and ask what you need and why are you feeling lonely.
I know this would be really uncomfortable and challenging but once you clear the stuff inside your head, it will all start making sense.
Read this beautiful article on getting reconnected with self.
2. Find your purpose
Many- a -times we feel lonely because we don't know what to do with our life. We feel purposeless without any motive to even work. We look up to another morning as the same drained day and there is no spark of liveliness within. This feeling can actually boost up during quarantine when we are sitting at home with nothing much to do.
Journal your thoughts and ask yourself what you actually want to do. Make YOU the purpose of this quarantine. I really don't wish to sound like your mother but you need to find your way out and this is the best time to sit back and reflect on yourself. For this, I started writing morning pages and it always helps me focus on my purpose.
Here are some amazing 'Journal prompts' to get you started.
3. Build up a routine
I cannot stress how necessary it is to have a healthy routine. The morning and evening self-care routine have been a blessing for me. It helps me begin my day with an intention and end it with a sense of satisfaction. I also have created a self-care routine for my soul, mind, and body.
I use this super organic pack for my skin and this healthy mask for my hair.
Grab my free self-care planner from here:
Error: Contact form not found.
Making yourself a priority shouldn't be hard but it always isn't easy. I have a free self-care planner for you that I use for my daily self-care planning.
4. Have some deeper human connection
We don't feel lonely because we are alone, we feel it because we don't feel their presence. Having a human connection, a community, a family is super important to make you feel a sense of visibility.
However, at times we do have many people around us and yet we feel so isolated. This is because we lack that deeper soul connection with them I suggest you have at least two persons in your life with whom you can be raw, vulnerable and your truest self.
Join our little Facebook community of sisterhood.
Besides, do not use human connections just because you are feeling lonely. We tend to do this and rush into some unusual happenings which we never thought of.
Do not use your loneliness as an excuse to go back to some broken relations, instead build some new, deeper connections.
Grab this beautiful journal for self-reflection.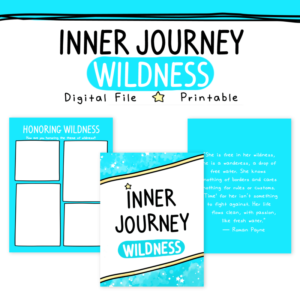 5. Dive into your wonderland
How about creating your world of wonders and enjoying your moment? It is really necessary to develop some healthy habits that keep you sane and also evolve the artists within. As Pablo truly said, 'We all have an artist inside of us, the trouble is we forget that when we grow up'.
Try something that calls your soul and it is okay to experiment and be not perfect at things. Art is never meant to be perfect, it is the strongest medium that will release your inner demons.
Pick up drawing, painting, crafts, writing, DIYs or any damn creative thing that makes you think and visualize the broader picture of life. I always loved writing and it fuels my life with the kind of joy that I couldn't actually find anywhere else.
Writing literally saved me from the deepest and darkest phase of my life and since then I have been writing on Instagram. Go and share your learnings with the world and build a community out there. I now have over 76,000 readers and friends on Instagram who are extremely supportive and this is all because of writing.
I also have this book named 'Silent Defiance' which is based on healing and self-love. Every day I get so many DMs from all over the world expressing how my book helped them.
Due to this uncertain time, I have made my book available for free on Kindle Unlimited because I want to help you.
[pb_blockquote author="Sonia Motwani"]Shout aloud at the Universe and it shall listen, shout aloud at the Universe within and it shall answer.[/pb_blockquote]
6. Your feelings are valid
I can feel how challenging it can be when you have to cope up with your loneliness. I had been there, faced that and conquered that to some extent.
When I say to change your mindset, I certainly never mean to devalue your feelings. y dearest your feelings are super valid and I am deeply sorry that you have to feel that way, However, know that this too is a phase that won't ever remain forever and you don't have to sit with it for long hours too.
You are worthy enough to feel better, to choose well. Whenever I journal in the morning, I always start with the sentence: Today I choose… and this particular sentence has so much power to totally change your mindset.
I use this pretty Journaling workbook for my morning pages and it has over 260 prompts.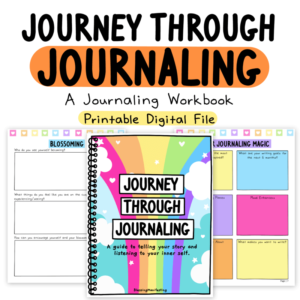 It is okay to feel lonely, we are all humans. What is not okay is to leave yourself in that dark phase. See, you need yourself the most and hence it is important to work on building your relationship with your oneself first.
7. Seek help from professionals
There is nothing wrong with seeking help. We all need help once in a while and it is completely okay. Do not consider yourself unworthy of seeking help and there is no shame in doing that. We go to doctors for our regular check-ups and mental health is also the same.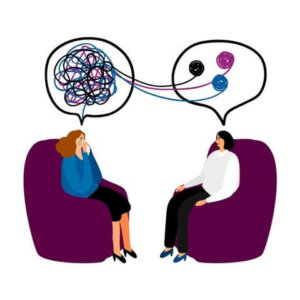 Getting help from professionals actually solves the root problem that we otherwise would never know is lingering around. You need to value yourself enough, you need to love yourself enough to get up and ask for some help whenever needed. I am listing out all the affordable helpline.
You can also get online counseling due to quarantine and it is effective. I really loved this online therapy service and they even have super affordable plans.
I also have written a support letter for you to help you during this uncertain time. We are all connected and may this letter serve you like a hug and make you feel at home. I also send weekly support newsletters with all the mental health tips and resources. Come and join our community.
Do let me know in comments your tips to beat loneliness. I would love to know and it also may help someone reading this just as you.
Here are some related posts that might interest you:
How to take care of your mental health while working from home
11 tips to build self-care routine during quarantine + free self-care planner
Suffering from sleeplessness during quarantine? – I have got you covered with these tools.
[pb_blockquote author="Sonia Motwani"]You are so more than everything that makes you feel less.[/pb_blockquote]