How to give yourself a morning routine makeover
This morning routine makeover is for everyone who wishes to begin their day with the right tone and own their day accomplishing everything they planned for.
Do you feel stressed as soon as you wake up? Does that sudden awakening of alarm remind of all the work you need to accomplish before hitting the bed again? I used to feel exactly the same.
Waking up fresh and recharged in the morning was just not my thing and I always used to wonder how these successful people manage to wake up super early and get their things done. I knew it was high time and after reading the 5 AM Club by Robin Sharma, I needed to quickly act upon.
I am not going to put up some step-by-step guide to follow for a healthy morning routine and guarantee you that it will work.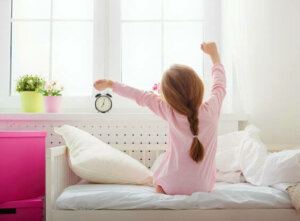 Instead, I will take you to my routine, guide you regarding its benefits, and help you slay your day. But it really won't work if you just read it and keep it on the other day or mood to practice.
Start practicing this miracle morning routine or pick up some tips that work for you. You surely have to be determined and work on yourself, for yourself to notice the change. And my darling, it would be super rewarding.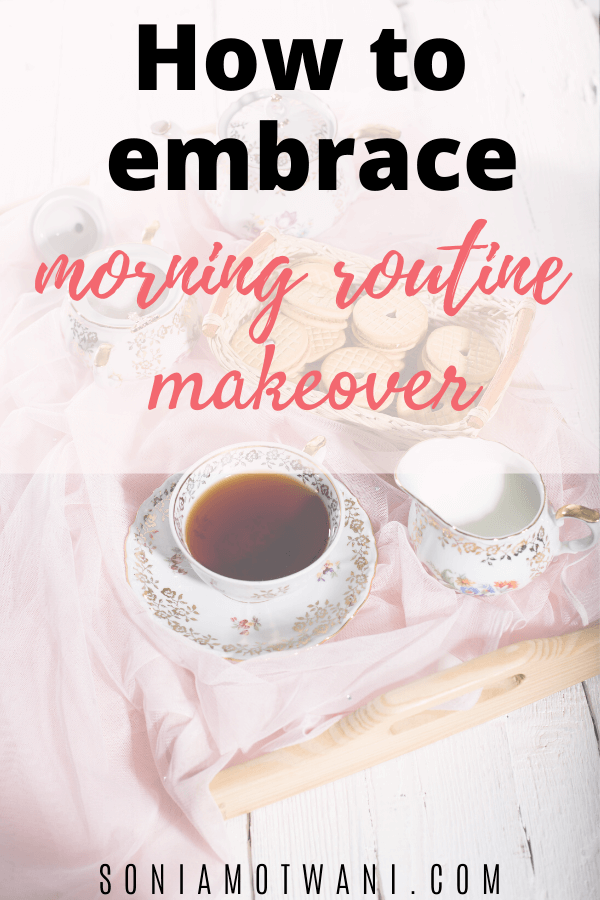 You probably would be following your own morning routine which may or may not be working, so let's give your morning a makeover and begin with some super simple and easy tips to get your day started.
7 tips to follow for your morning routine makeover
1.    Stop hitting snooze
The hardest lesson I would have ever learned to wake up in the right mood is to stop hitting snooze. I used to set my alarm at 6.55 AM and as soon as the first tune goes, I used to push the snooze button and sleep again. This always resulted in a delay.
I used to be late for all my work during the morning and this kept adding stress and made me anxious. I then decided to stop hitting snooze and wake up right when my first alarm goes off.
This practice saved me from the stress and anxiety of being a procrastinator. Try doing this regularly and if it is difficult to practice then just remember that there's no snooze option available. You have to get up with the first alarm itself.
Grab my super favorite productivity bundle to get things done.
Sometimes, we need to give our minds some tiny bluffs to get things done. But so far, this has been my best morning routine practice.
2.    Make your bed
I really hate seeing things lying here and there in my room. The idea of a messy, untidy room irritates me and it then spoils my mood for the whole day. Making sheets is also proven healthy for mental health. When we make our bed, we feel accomplished and this sends a pretty happy signal to our brain yelling about your capability of getting things done.
How beautiful the sight of seeing a clean, tidy room is! Add this to your morning routine makeover list and I bet you are totally going to feel super motivated to kick off all the tasks for the rest of your day.
3.    Avoid checking phone
My whole healthy morning routine goes in vain if I don't follow this particular tip. I used to check my emails as soon as I got up and then it threw me in the hole of thoughts about responding to them back.
Checking onto my Instagram account as soon as I woke up was like a non-negotiable habit until I realized it was eating up a huge share of my miracle morning.
By checking social media or emails right as we wake up, gives them the power to run our morning. You can either choose to start your day with a positive mindset or by some random comment or the stress of some work mail.
In the end, it is in our hands-on how we want to run our day and it totally starts with developing healthy morning habits. Give your morning a makeover by avoiding those notification check-ins.
4.    Move your body
If you are someone who totally dislikes going to the gym or working out, then this one is surely for you. I literally used to hate hitting the gym early in the morning and practice cardio or aerobics.
However, I needed to push myself to go there every single day as my work from home routine would probably spoil my physical health.
This force actually worked and I began to like going to the Zumba center and working out with some amazing ladies out there.
I also started practicing yoga for 20mins daily without fail. Currently, I am practicing this PCOD yoga to enhance my immune system.
Some days, I would just dance on my favorite tune or call up my friend on video conferencing and practice it together. It indeed is super fun and I have noticed its benefits on my mental health as well.
There are certain Pranayamas that will release your stress and your mind will be in a total state of blissfulness. Try including some exercises or yoga to your morning routine makeover to have some fun + change in mindset.
5.    Morning pages or Journaling
I was so waiting to write about this and I can actually write about my love for journaling for the rest of my entire life.
If you know me or would have read my earlier post, you probably would have the idea of how writing morning pages healed me. Morning pages are the brainchild of Julia Cameron, the author of Artist's Way. This book has literally changed so many lives.

If you think that writing morning pages or journaling are only for creatives or writers, you probably aren't on the right track. This practice is for everyone who wishes to reconnect to their inner self, inner-child.
It is for everyone who wants to self-introspect and develop a healthy state of living. I daily practice writing my morning pages and when at times I fail ( we are all humans), I make sure to at least write my gratitude list.
If the thought of filling three long pages in the morning scares you, try with writing three things you are grateful for + some affirmations to start your day.
Here is the detailed series post on How to get started with journaling as a beginner along with some amazing prompts.
Writing powerful affirmations is also magical and aids in the total mindset shift. I highly recommend including them in your morning pages and practice them regularly to notice the change.
Here are my 25 favorite affirmations along with the free printable.
Make this as a super non-negotiable habit and if you wish to include only one tip from this entire post, let it be writing morning pages. I call my morning routine a miracle morning routine solely because of this practice.
6.    Feed your body well
' A well-fed body is a well-fueled mind'
If you wish to make your brain work as you wish, you need to feed it healthily with morning breakfast.
When I was in the traps of the dieting chain, I used to skip my breakfast or would just drink a glass of milk. I never realized that all my laziness was actually because of my poor eating habits.
It indeed took a while for me to change my diet and learn that mindful eating is not dieting. And in no way, you should be practicing dieting by depriving yourself of all the nutrients essential for your body.
Our inner body is the vessel and we need to nourish it just as we do with our skin or hair.
Wish to know all about practicing mindful eating? Here you go.
Have a healthy breakfast (plant-based probably) for a healthy morning routine.
7.    Review your day
I review my day after finishing my self-care routine (body, soul, and mind). I also end up forgetting one or the other task so I list them down and also review my monthly, yearly goals.
This keeps me focused and on track. If you are like me who gets easily overwhelmed by the new things and has shiny object syndrome then I really suggest you should write your goals down and make a to-do list prioritizing the most important work.
I always finish up with the work that demands total peace and attention early enough so as to feel relaxed for completing the remaining tasks.
While some individuals tend to check-off some easy tasks for a sense of satisfaction, do find out what works for you and add it to your miracle morning routine.
Nurturing a new habit indeed takes time and efforts but most importantly it demands dedication and the right mindset. Be clear on how necessary it is for you to proceed with a supercharged morning day. And I am pretty sure you will slay it.
This morning routine makeover was basically for bringing a positive change and healthy mindset shift in your day-to-day life.
We indeed tend to get lost in the chaos of the outer world and totally ignore our own needs. This is the time to wake up and start focusing on yourself. 
Always remember, you cannot serve from the empty vessel and this morning routine miracle will magically fill your vessel.
I would love to know your idea of morning makeover and which of the above tips resonated with you. Do let me know your views and ideas in the comments.