17 Productive activities to do while stuck at home during quarantine
During this time of craziness, let's make the best of this self-quarantine period. As a result of this period, most of us are stuck at home looking for spending time productively. It is super normal to get bored while being at home and we are all finding a way out through this. In order to make this time really effective for personal growth and mindset, I have some fun activities listed below to help you spend this time efficiently.
It can be totally possible to utilize this self-quarantine to have a healthy mental shift and reflect within. You just need bare minimum resources to make the best use of the time in hand and nourish your mental health. Sometimes things really get out of our hands but it really is up to us how to stay grounded and focussed during this period of the pandemic.
I want you to remember that we are in this together and your health is of the utmost priority now. It could be very rewarding if you utilize this experience to uplift yourself, connect and introspect, do fun activities to keep you occupied and relieve your stress. I really urge you to see this as an opportunity to evolve as the best version of you.
In this light, let us make this self-quarantine as the source of turning inward when social distancing is the must. Here are the fun + productive activities to do when you are stuck at home due to quarantine alone or with family. The list covers a wide range of activities ranging from introspection to playful games to soulful meditating.

Things to do during self-quarantine to make the best of stay at home time:
1. Journal
I cannot stress enough about the importance of journaling. All this while, the best way I kept myself grounded during all the stressful situation and panic was writing it all down. I use some random journaling prompts to calm myself down and morning pages have been miraculous as I practice noting down my anxious thoughts on the blank sheet. It indeed is super relaxing and I would urge you to try and make this as a habit to a journal
Here is the detailed post on morning pages – why I write them and how are they helpful for my mental health.
2. Reading
This is my favorite thing to do even when there is no quarantine period. Great books are eye-openers and they fill your heart with an immense sense of satisfaction. Grab a book from your favorite genre and dive into the magical world of words.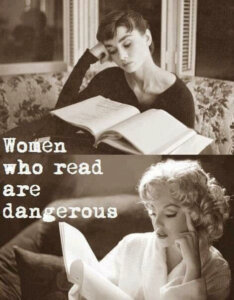 Apps like Kindle, Anybook have plenty of free books to download and read for free. Grab this opportunity to make your TBR.
Here is the list of best books to read during the crisis to reduce stress.
3. Listen to pods/audiobooks
The best way to give your eyes some rest while learning something insightful. Spotify, Castbox have numerous podcasts to binge listen which ranges from stories to self-help to strategic business development to inner work. Turn them on and enjoy while you still have time.
Audible, storytel are best for audiobooks. The narration is so simple and effective.
Here is the list of best pods to listen and grow. 
4. Meditate
How about some quiet time where you solely focus on being mindful!
It is well proven that mediation helps anxiety and calms down the little weary heart. There are various apps like Calm to help you with a guided meditation.
This book is an asset when it comes to restoring faith and curbing fears.
5. Write to yourself
What can be more blissful than writing little love notes for yourself and sticking them around your mirror! I love writing such notes + reminders and you can definitely give it a try.
This is the best method where you will come to know more about yourself.
6. Create a vision board
Always had an idea to have your dreams on the wall?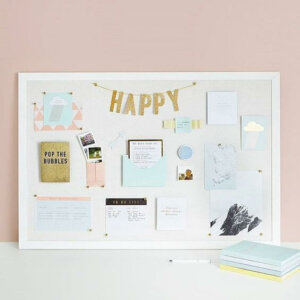 Use this time to craft yourself a special vision board that displays everything you aim to manifest. Get creative and the internet is flooded with ideas. Dream on, little one.
7. Work on yourself
Know yourself better by indulging in all the fun activities that you love and that makes your heart happy. Listen to your soul's calling and work on being the best version of yourself. Now is the time.
Here are the simplest 100 practical ideas for self-betterment.
8. Work on your goals
Now that you have time, how about redefining your aims and goals along with planning out the proper strategy to achieve them. How about creating a bullet journal and planners to work on your dreams and turn them to your goals.

9. Learn a new language
Being bi-lingual or multilingual has its own benefits on cognitive thinking. It enhances decision making and is the best workout for the brain. Grab some youtube tutorials and learn a new language.
10. Try a new recipe
Cooking your favorite meal on your own will definitely add deliciousness to your food and I can tell this by my own experience that cooking keeps me in the present moment.
Try out some fun recipes or bake your favorite cupcake.
Here are some simple and easy recipes.
11. How about some DIYS!
Have so many inspirational boards on Pinterest but never got time to work on that creative stuff? Do it now instead of feeling sorry later for not having it done.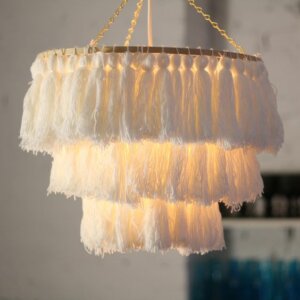 Try making something decorative, useful or just soul touching. Here is your DIY help guide!
I am trying out an art journal and it is so therapeutic.
12. Home fitness
Body movement is so very necessary when you are stuck at home and work out of your regular hours.
This is totally free resource to help you work out at home.
Keep your body fit by doing some Zumba or aerobics at home along with your family. Remember when you are healthy, you can do anything you set your mind to. Get up and take a walk (indoors)!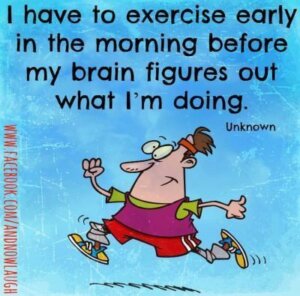 Want to start with basic yoga but don't know how? I have got you covered.
Here is the step by step yoga basics.
13. Declutter
Clean up the long stayed mess during this quarantine. Get it all tidy and organized.
Later give yourself a little pat on your back for accomplishing the task of keeping it all out of the mess. ( I am planning to do this tomorrow before my mother goes on strike)
I'm totally loving this decluttering + organization ideas.
14. Grind for your side-hustle
Do you have a long-pending project that you were probably not able to finish due to your full-day job?
Invest this precious time in building your dream work. Who knows you might get a real good kickstart now!
( Yes, I too am working on my side hustle and keeping myself away from binge-watching shows)
Remember, you will do it anyhow if you really want to do it!
Wish to start your own blog? Get your free course here.
15. Plan self-care routine
Taking care of yourself in this time of pandemic should be your topmost priority. Here are some self-care ideas and I really want you to take care of yourself.
Follow a routine and stick to it. You will thank me later for this.
Check out this super easy self-care routine.
16. Online courses
I am highly investing this time in learning about mental health + creative writing courses by enrolling in various online portals like Coursera, Udemy, Skillshare.
This is keeping me focussed and less anxious.
Get this guide to where to find online courses.
17. Bond with your family
If you are with your family, turn this time into bonding with your family and play some fun games indoors.
I am loving monopoly and UNO while having some midnight snacks. Try it out.
How about some affordable home date ideas? Grab the list from here
I know, this is a tough time for everyone around but I want you to indulge in some mindful activities so as to keep yourself occupied. Please take care of your mental health during this time of coronavirus quarantine. I really hope that you make the best use of time while stuck at home ( and healthy).
Do let me know in comments about your favorite fun activity.
Do share this blogpost and help others during this period.