Hello beautiful souls,
I have been wishing to write something personal for you all and then one reader suggested to send mails as a greetings of the year 2019. So here we go.
This is Sonia from @viva_la_poema and the author of my upcoming book 'Silent Defiance'.
A biggie hello from my side and virtual hugs to y'all.
I take it opportunity to wish you all a very happy new year. May this year bring you the happiness and prosperity you deserve. (gotta too formal)
I, like most of you felt that 2018 flew so quick (I say this every year. Lol). Nevertheless this year had been amazing for me. From reading amazing books to writing improved versions of my poems to getting featured in various blogs, papers to winning Orange Flower Award'18, the year had been a year of transformation.
This was the year when I actually realized to have my very own book. I did face many problems from deciding the publication to finding illustrator to getting a perfect cover to all end moment edits and at time I would go crazy and even lose patience when the things didn't work but I had to hold myself back and keep reminding that nothing worth comes easy. So yeah, here I am jumping and popping with the happiness of my yet to be published book.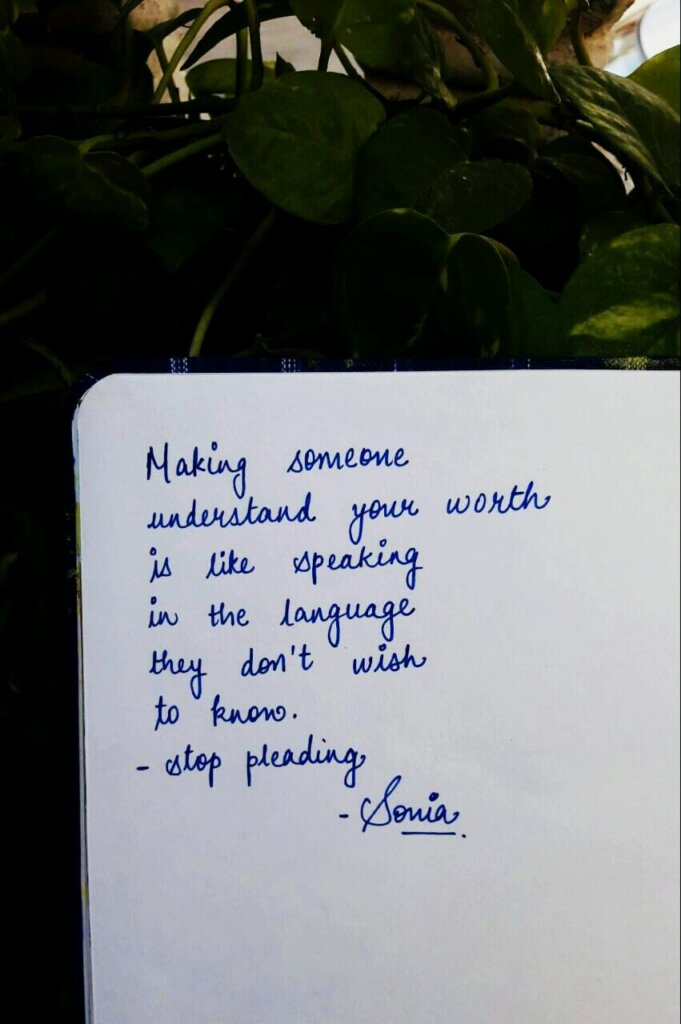 This year I learnt:
Patience is the key. Hold it tight.

Practice forgiveness and start from yourself.

Learn to be kind. More kind. The world needs your kindness.

Take care of your mental health as much as you do of your physical one.

Self-love is not selfish and you gotta be there for yourself. Every single time.

Dream it. Chase it. Achieve it. Because when dreams die, nothing remains alive.

Letting go is an art which comes after much bitter experience.

Make acceptance the first step towards your healing process.

Seek help. Talk. It helps.

Never let that little kid in you die. Enjoy every single moment. Life gets hard at times but don't let it drive you insane.
Every month had something for me to learn and there were hard times too when I would breakdown with no clue of next step. But I am glad I had people who supported me at my worst, who were there when it was tough to be. In this whole process, self-love kept me going.
Ahh! This was all so lengthy lecture on my 2018 thing.
Also, writing this on the day before new year makes me feel that I already jumped in 2019 but the sunny sunshine through the window and a warm cup of hot chocolate keeps me sane enough to write this.
I know you all had been so excited for the book and seeing, receiving so much love and warmth, I decided to leak a few poems from the book. Lol I am NOT KIDDING.
And I wanted something so very personal so I thought of having handwritten poems and and and a TEASER OF THE BOOK.
You can scroll down to see the amazing teaser of the book which reveals the book name. This cold makes my fingers numb but I AM SO VERY EXCITED for you all to watch it.
I would love to hear from you regarding the book, name, theme or anything that you wish to share. And I do reply to every single mail here (unlike instagram).
Also, I welcome you all on board. You will be receiving all the extra updates and sneak-peek from my daily life and book and everything in between before everyone else.
I will be sharing with you people all the things I planned for this year.
HOLD ON, pretty humans.
I am sharing with you all THE BOOK COVER of 'Silent Defiance' which is exclusively for you. I would love to know your views on the same.
I pray, may this year be super amazing for you all.
This is me signing off.
Until next time.
Much love and warm hugs,
Sonia
P.S – Do let me know if you want me to share or cover any specific topic.