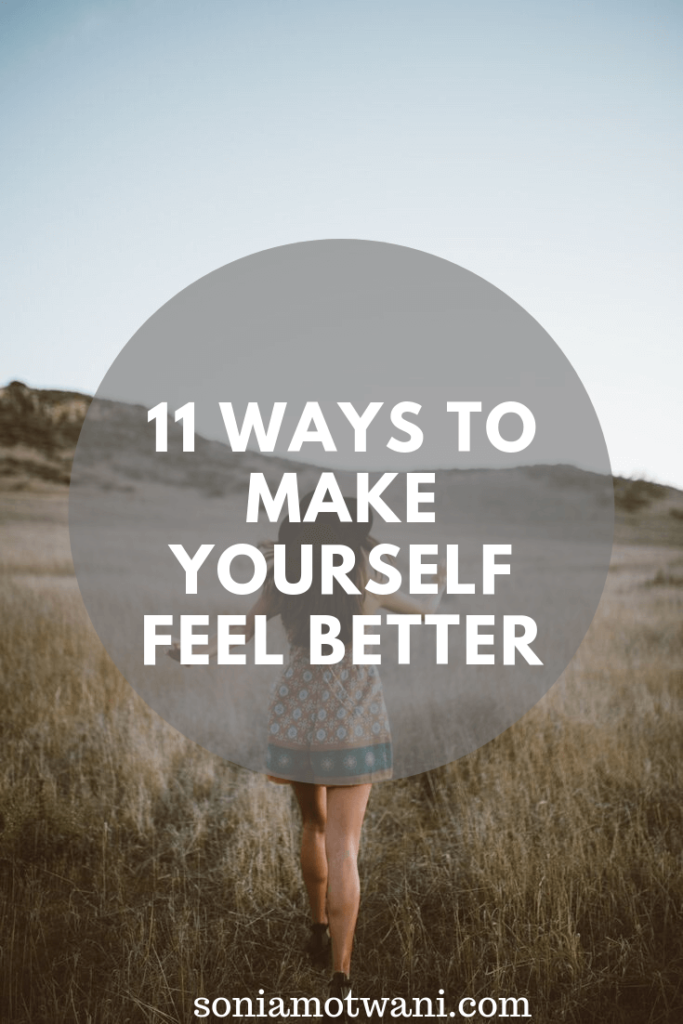 There are times when we just don't feel better and we run out of help to make ourselves feel the same. I have experienced this a lot many times and have failed too until I found that writing truly can help me to vomit out all my worries and reduce such sudden anxiety.
However, this wasn't as easy as it appears. There were sleepless nights and hours of overthinking that used to drain me out and I used to feel giving up on everyone and everything and just sleep which eventually wasn't the solution.
I decided to try few things that made me happy earlier when I never really felt like and with that trial and error method I found out few things that comfort me when I feel terribly down.
Being an introvert always confines you in your nook and you aren't ready enough to share things with others.Besides, social anxiety never lets you spill the beans and be friends with the unknowns. This is hard to handle when nothing seems to work and you go insane.
But trust me, the sun will shine and it won't rain forever. We just need to try out a few things and stick to those that work for you.
For instance, going for a walk really helps me to open up my worries to nature and exhale them out. Similarly, we have our own different set of things that comforts us. Remember, it won't happen in a blink of an eye. There is a struggle but I assure you that there is a light shining bright at the end of the tunnel.
Here is the list of things that helped me to feel better when I had no idea what to do with this emptiness:
Connect with yourself
The best way to heal yourself is self-connection i-e connecting with inner self and sorting things out that are troubling you. You can write a self-love note with all the details that you admire about yourself, about the struggles that you have fought and won, about the mountains you have conquered. Be proud of yourself for how far you have come.
Moreover, you can also talk out to yourself regarding the problems you are facing and it is completely alright to not be able to find the solution. Getting it out of you is important rather than finding the solution.
Connect with nature
Never underestimate the power of healing of nature. A simple long walk amidst the trees and green fields can miraculously help you to stable your mind and focus on the possibilities of feeling better.
Inhale some fresh air and let nature handle all your worries.
Practice new skill
Learning something new is always a matter of joy and a new skill could be refreshing which will reboot your mind for a new start.
I start doing brush lettering when I needed a way out and believe me it works magic. Besides knowing something artistic, I was also able to channelize my energies into something creative and productive.
Use Pinterest to find various DIY tutorials or simply any skill you might be interested in. Learning a musical instrument relaxes the stress muscles.
Write a note to your dear ones
Writing a letter or a note to the closed ones will help you divert your focus from your problems and will make you more compassionate regarding others. This will also help you strengthen the bond and inherit the feeling of belongingness.
Practice journaling
Start writing the gratitude journal. Write out three things you are grateful for. These could be as simple as having eyes to read and see. Being thankful attracts the positive energy from the universe which eventually will help you to focus on the blessings which others pray for.
Exercise
Making your body in motion helps it to release the enzymes that helps in reducing anxiety and depression. Besides this, it also increases the production of endorphin which helps to produce the positive feeling. Moreover, it also helps to stay fit and healthy which creates a sense of accountability for yourself which indicates the form of self-care.
Draw your heart out
Art has always been the way to let creativity bloom out of all your negative emotions. It has the magical powers to transport yourself to the land of your own and see the magical side of yourself which even you yourself are unknown about. Always know that, you don't have to be fine art expert to make doodles or draw anything that is harming you. Let the paper soak it all and relieve you from the pain.
Draw using prompts such as make a heart and make compartments and fill it with the feeling you are feeling currently. Color it beautifully and let it sink. This form of creative writing + art has helped me to know myself better and hence it is always on my top list to do when I don't feel better.
Write more
I would never stop saying in my entire life that writing saved me from the worst and I am beyond grateful for this tremendously powerful form of art.
At times we fear to write because we feel that we aren't good enough, that we lack the literary devices to carve the beautiful piece of work which most of the times refrains world from witnessing your masterpiece. Believe in yourself and just write your own story. Write down whatever troubles you, annoys or irritates or bothers you. Trust me, there isn't a friend quite so loyal as the words were written. It doesn't matter if you are ready or not to show it to the world, write for your self, for your own sake.
Be in-charge of your happiness
Many times, we lookout for the ways to be and feel better from every damn corner of the world and forget to peep inside. We all here are the masterpiece and have been brought here to accomplish something incredibly wonderful that no one can do except us.
Have the sense of accountability that you are the sole person in the world that can make yourself happy. Don't rush out to find the reasons to be happy for they are always there within you. Take a pledge to do one thing every day that makes you happy even if you don't feel like doing it.
It is okay to not be okay
All the days aren't the same and they will never be. You need to realize that it is alright and completely fine to not feel okay. Validate your emotions or else it will create the outburst of negative resistance. However, being in that state for long enough isn't going to help so try to evaluate the things that are making you feel not okay and then work on them. We cannot at once eradicate such feels but we can at least make sure what to do to not let them stay longer.
Talk to your friends/family
Talking is really the most underrated therapy that we humans fail to practice. Hereby talking, I do not mean the gossip or chitchat. It really should be a mindful one with someone you can trust and are free to be yourself. Vent it out to them and know that no one is going to judge you by what you feel or what you say. Just let that burden flow off in the form of words.
Even when you have no one to talk to, go to the mirror and talk with yourself or just write a letter to your ownself and vent it out.
However, in any case, if you want to reach out and wish to vent, my inbox is always a safe place to land. Here is my id: soniamotwani9@gmail.com
I really hope and pray that you try your best to make yourself feel better for this is the supreme act of self-love that you care for your being, that you value your self and are ready to take a step ahead to change the things and make it better or at least prevent it from being the worst.
This isn't the only sureshot list to make you feel better, this is a try to give you the optimum resources to work out on yourself, for yourself, by yourself.
Remember, healing doesn't sprout out in a single shot or numbered days. It takes time and patience and dedication that you have that deep urge to make things better and work on them.
I also write poems on self-love and healing on my Instagram account: viva_la_poema and I do have a book on the same which is available on Kindle worldwide as 'Silent Defiance'